Update: If you are considering being a paid subscriber, you can find out more information here.
Here are some of the trends we are following presented without comment. Also, links to the Texas Oil and Gas Podcast and Energy Week Podcast are below. We'll talk to you Friday!
The world in charts
Logarithmic growth of Coronavirus worldwide has slowed way down (per Worldometers).
On bending the curve:
U.S. Manufacturing Output
Americans concern over reopening
Smartphone Shipments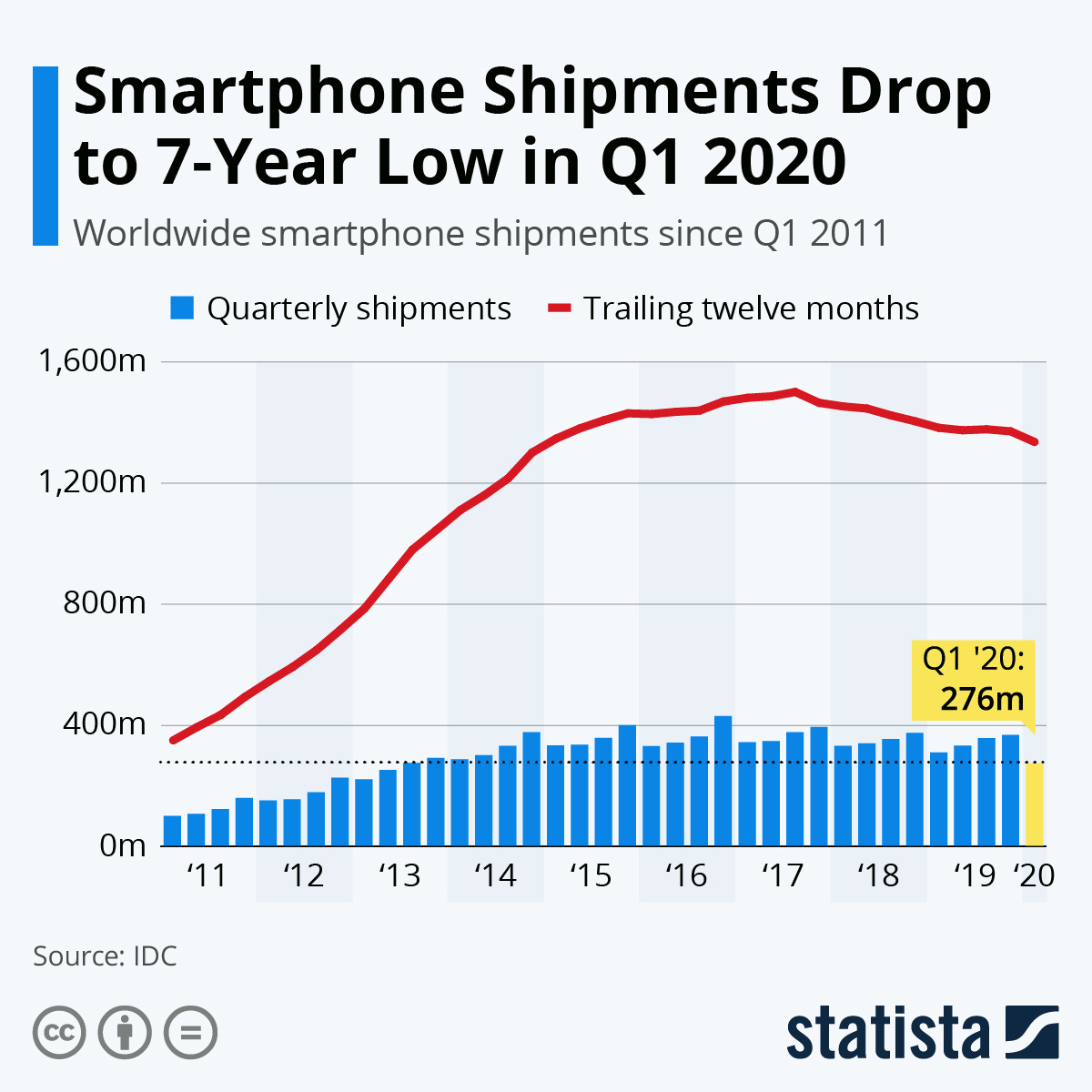 US Building permits at a five-year low.
Crude oil reserves in the US dropped by 5 million barrels.
US Rig Count dropped to its lowest rate since 2009.
Texas Oil and Gas Podcast
This week's episode of the Texas Oil and Gas Podcast talks about a comment we got on socialism, and what this says about the wider attitude toward the oil and gas industry and recovery from the coronavirus. Get it here!
Energy Week
This week's episode of Energy Week talks about a wide variety of topics — but our favorite is a story about Venezuela flying some of the last of its gold reserve to Iran. Check it out!
---
COVID-19:
---
US (Politics):
---
Business/Markets
General News
---
Europe:
---
Africa:
---
Middle East:
---
International:
---
Stories you might like: